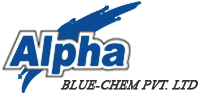 SELECT YOUR USER INDUSTRIES
Constitutes of ABC
Features
The factory is situated where ample natural water of koyana dam is available. Since, this water is with very high degree of purity.
Read more
BOARD OF DIRECTORS

Chairman
Pukhraj Jain is the founder of abc group. He started his career in the industry as a worker & rises to become chairman of abc group. At the age of 30 he started the textile company, and having 35 years of experience in textile and chemical field. He is a living business legend, a businessman of his times, a marketing wizard and compassionate human being. He has ensured that abc group will never rest on its laurels but will always strive to stay ahead of the completion, setting the pace & paving a path for others to follow the hallmark of a true leader.

Director
kailash Jain is the Marketing Director of abc group, he is closely involved with the organization to look out of the sales & marketing activities of abc group of industries. he is responsible for all brand marketing, financial matter & communication activities of abc group. He has played a key role in innovative Market activation for abc group

Director
Rajkumar Jain is a chemical engineer & the Managing Director of abc group. Due to excellence performance in the small scale industrial sector (Alpha Blue chem Pvt. Ltd.). Government of India Awarded him by "Nation Award 2005". & Govt. of Maharashtra Awarded him as a "Best Entrepreneur 2003".
He started the Alpha Blue-chem Pvt. Ltd. pigment division at the age 26 at Loteparshuram Near mumbai. He is responsible for product development, product planning, Public relations & Market research in abc group.
He has won a number of Prestigious awards for excellence and is widely respected for his man-mangement & team building abilities. His exceptional skills of observation & the tenacity to plough a difficult field have helped him become the undisputed leader in his category.
Director
Gajraj Jain is a graduate in commerce & charted accountant by qualification, he is the director of abc group. He is responsible for local marketing, day to day account & financial matter & communication activities. he is extremely popular with the society and is also widely recognized among the top hierarchy of the industry media and government bodies.
Features
The factory is situated where ample natural water of koyana dam is available. Since. this water is with very high degree of purity. It automatically eliminates the possibilities of the damaging the quality of our product.


Latest technology & equipment are used for production of best quality pigment.
A Modern Laboratory with sophisticated Analytical equipments is our strength to get accurate testing.
Verification of sample at every stage of production.
abc team of technician is highly motivated, qualified & experience.
Delivery on time is a rule of abc.
Product packing both side laminated jute bag with double linear inside.
Capable of handling orders ranging forms a few kilogram to bulk load. Well equipped effluent treatment plant.
Copyright © 2010 ALPHA BLUE CHEM Pvt. Ltd.
Developed by WEBEX