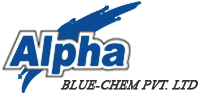 SELECT YOUR USER INDUSTRIES
Constitutes of ABC
Features
The factory is situated where ample natural water of koyana dam is available. Since, this water is with very high degree of purity.
Read more
HOUSE KEEPING
A High degree of cleanliness, both for the working staff and for environment has been maintained to maintain the working tempo.

Beautiful green lawns, Fountains, Trees, Flowers, Marble floors, Marvelously Furnished Office and well maintained laboratories speak about the high level of Housekeeping inside the premises.
QUALITY ASSURANCE
abc's quality assurance system meets all the custmers specifications associated with international standards of quality.
Every chemical batch that gets dispatched has to pass throught stringent quality checks at this lab. Our fully equipped laboratory is our strength to get accurate testing.
PLANT AND MACHINARY
Ensuring customer satisfaction is the foundation on which we build customer confidence.

The company has put maximum efforts in maintaining highest standards of Quality through a good quality Plant & Machinery. The plant is operated by Highly qualified and experienced Staff.

POLLUTION CONTROL
The Company has a well designed effluent treatment plant to give adequate treatment to the effluent. The plant design also incorporates adequate scrubbers to absorbs the gases evolved in process.

Treated water is being used for plantation purpose, Utmost care is taken of Human Health and Hygiene.

RESEARCH AND DEVELOPMENT

abc undertakes this operations with an eye to feature, prime importance has paid towards Research and development.

abc's R & D activities are primarily project and application oriented. With the abc is in position to offer its customers technically sound and economical solutions in the field of Organic Inorgani Pigments.

EXPORT
On account of it's excellent quality today the company exports his product to South Africa, Italy, USA, Egypt etc.

Last 5 years the export percentage increased from 10 to 70%. Today exports contribute 60% of the company's turnover.
Copyright © 2010 ALPHA BLUE CHEM Pvt. Ltd.
Developed by WEBEX