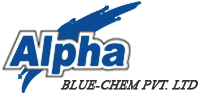 SELECT YOUR USER INDUSTRIES
Constitutes of ABC
Features
The factory is situated where ample natural water of koyana dam is available. Since, this water is with very high degree of purity.
Read more
abc group of industries constitutes
ALPHA BLUE-CHEM PVT. LTD. : Alpha Blue-Chem Pvt. Ltd. is the flagship company of the ABC group of Industries, The company was incorporated in 1996 at M.I.D.C. Loteparshuram, Dist. Ratnagiri (M.S.) 200 Km from Mumbai. In 1998 the company has started manufacturing activity of phthaloyaine Blue pigment. The company has bagged several prestigious Awards. Board of directors headed by Rajkumar Jain and Kailas Jain Manages the unit.
ARIHANT BLUE-CHEM : Arihant Blue-Chem is incorporated in 2005. The company deals in organic Pigment Materbatches, Titanium-dioxide & plastic qranulars. Gajraj Jain is organizing this unit. Gajraj Jain's reliable tarck record , fair dealings & excellent product portfolio make Arhiant Blue-chem is poised to grow even higher in the days ahead.
MOHAN SIZERS : It is the first unit of abc group of companies established by the chairman of abc group Mr. Pukhraj J. jain in year 1975 at Ichalkaranji. Pukhraj Jain started his carrier in 1970 as a worker & rises as a chairman of abc group. Mohan sizers is a textile industry which stabilize & strengthen the yarn fabrics cloth.
OM SALES : It is a trading firm started by abc group in the year 2003 at Ichalkaranji. It deals in pigments, Acids & textile Auxiliaries.
Copyright © 2010 ALPHA BLUE CHEM Pvt. Ltd.
Developed by WEBEX