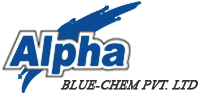 SELECT YOUR USER INDUSTRIES

Constitutes of ABC
Features
The factory is situated where ample natural water of koyana dam is available. Since, this water is with very high degree of purity.
Read more
Welcome to our company

The present chairman of the abc group Mr. Pukharaj Jugaraj Jain is in the textile field by last 35 years. abc group are professionally qualified in areas such as Chemical Engineering, Textile Engineering, Finance & Business Management & have responsible position for many years in textile field.
Foreseeing the requirement of exports to fulfill the needs of quality product, promt & consistent delivery schedule abroad, abc group of Industries has been serving more than decades.
By releasing the increasing potential of organic pigment in the international as well as the domestic market the abc group was started a unit "Alpha Blue- Chem Pvt. Ltd." In 1998 at Lote Parshuram M.I.D.C. 250 Kms. from Mumbai in a Industrial area specifically approved for chemicals by the Govt. of Maharashtra.
Copyright © 2010 ALPHA BLUE CHEM Pvt. Ltd.
Developed by WEBEX